Dakota Digital Dash 1932 Ford Car 5 Gauge Cluster System Kit with Panel VFD3-32F
5 Star Service
Easy Returns
Secure Payments
Free ground shipping orders $50+
Description
Dakota Digital 1932 Ford Car Digital Instrument System - VFD3-32F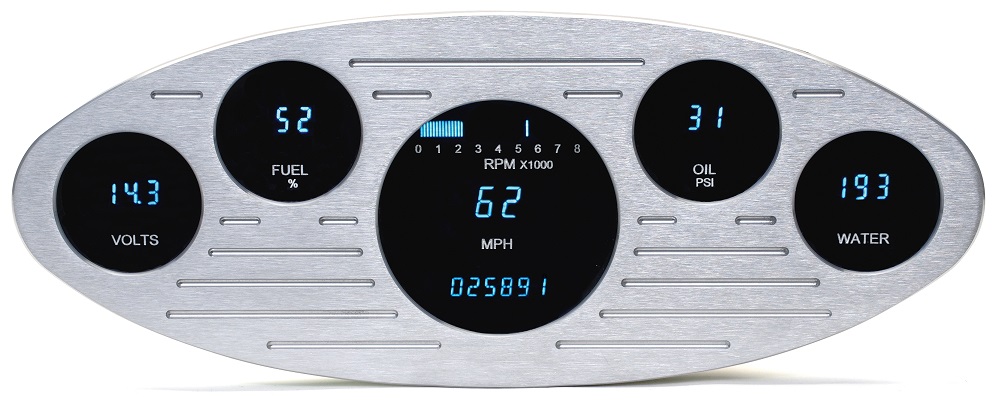 ---
Dakota Digital Series III instrument systems offer the latesttechnologies and features for your custom vehicle. High brightnessvacuum fluorescent displays provide a lifetime of trouble free usewhile offering increased accuracy and features!
Full 5 Gauge Instrument System includes Billet Aluminum dash housing to fit 1932 Ford.
'32 VFD3 System with 13" x 5-3/4" brushed panel.

System is available in MPH and degrees Fahrenheit or KM/H and degrees Celsius (metric MFD3 version). If you want to order the metric MFD3- version, please just let us know when you make your order. There is no additional cost, though it may take approx 1-3 weeks to build the metric version.

Please scroll down through the listing for more details about the VFD3 system.

---
---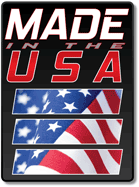 ---
Specifications
Digital Gauges
Speedometer0-255 MPH (optional metric version: 0-255 km/h)
Tachometer0-17,500 RPM
Oil Temperature0-99 PSI
Water Temperature0-300°F (optional metric version 0-150°C)
Fuel Level0-99%
Voltmeter8-17 VDC
Standard ColorsBlue or Teal
Digital Message Centers
Standard DisplaysOdometer (One Time User Settable, Million Mile)Dual (A/B) Trip Meter (0-9,999.9)
Performance Meters0-60 MPH Timer (0-100 km/h)1/4 mile time1/4 mile end speed (trap speed)High speed recallHigh RPM recall
GaugesSpeedometer (0-255 MPH/kmh) opposite scale of main speedometer.
Built-In Indicators
IndicatorsTurn Signals (Left/Right)High BeamCheck EngineParking BrakeCruise Control (On / On & Engaged, when vehicle is equipped)Gear Position (Optional GSS-2000 sensor is required, sold separately, GSS-2000 is NOT included)4 x 4 (When vehicle is equipped)Wait to Start (When vehicle is equipped)

Water Temperature
1/8" NPT, ground isolated sensor with a 10ft harness.
Oil Pressure1/8" NPT, solid state sensor with a 10ft harness.
Cable Drive Speed Sensor/GeneratorReplaces Ford and/or GM style speedometer cables with a 10ft harness.
BushingsEach kit comes with 1/8" to 1/4", 3/8" and 1/2" NPT bushings along with bushings for 12mm and 16mm x 1.5 threads.
Calibration
Push ButtonDakota Digital instruments are programmed and operated by the push of a button. Simply mount the included pushbuttons supplied with your gauges in a convenient and easily accessible location. These buttons are used to calibrate your speedometer, set the cylinder count and the fuel level gauge. Once properly configured these same buttons are used to access the wealth of information located in the Digital Message Centers.

---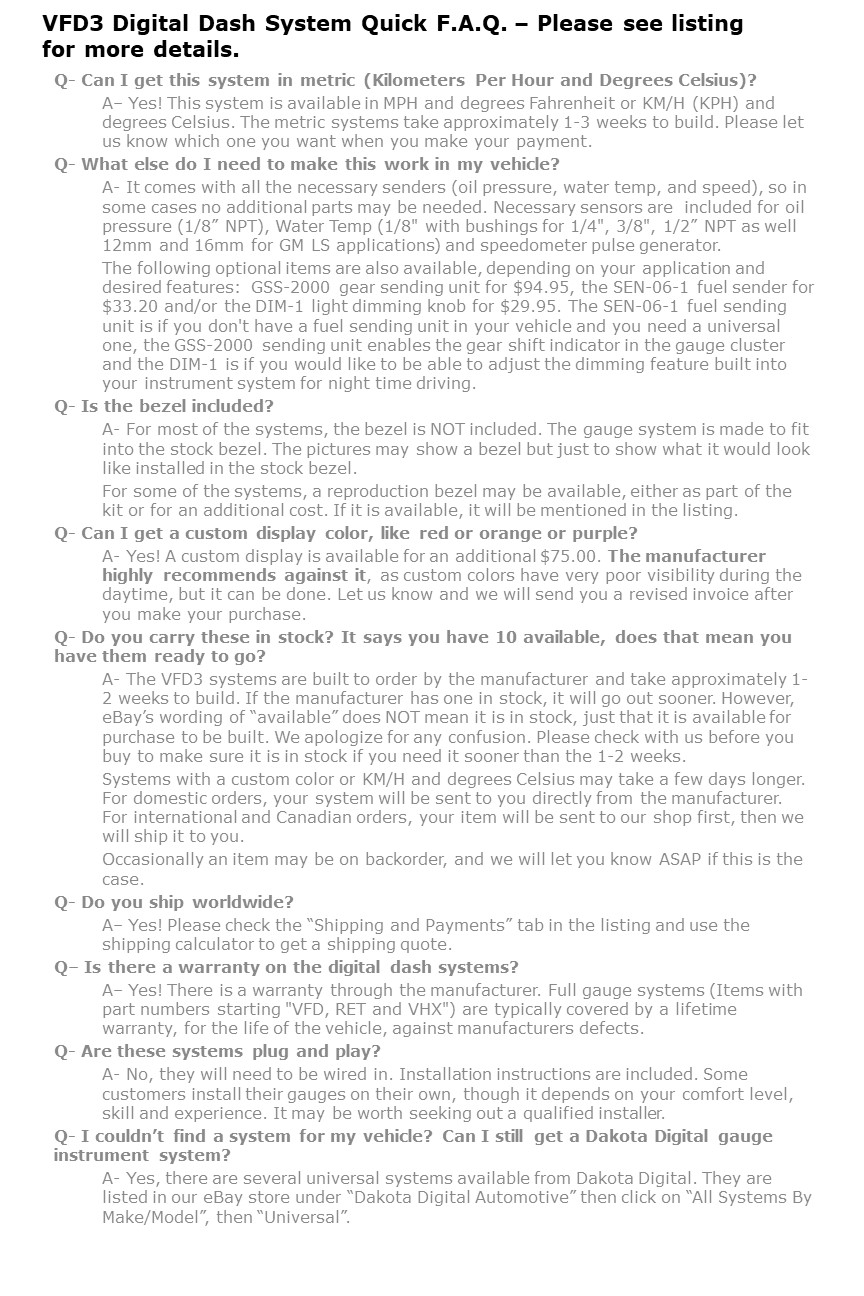 ---
---
Brand: Dakota Digital
Part Number: VFD3-32F
QUESTIONS & ANSWERS
Have a Question?
Average Response Under 5 (Business) Hours
Ask a Question