Dakota Digital 1961-1966 Ford Pickup VHX Gauge Kit VHX-61F-PU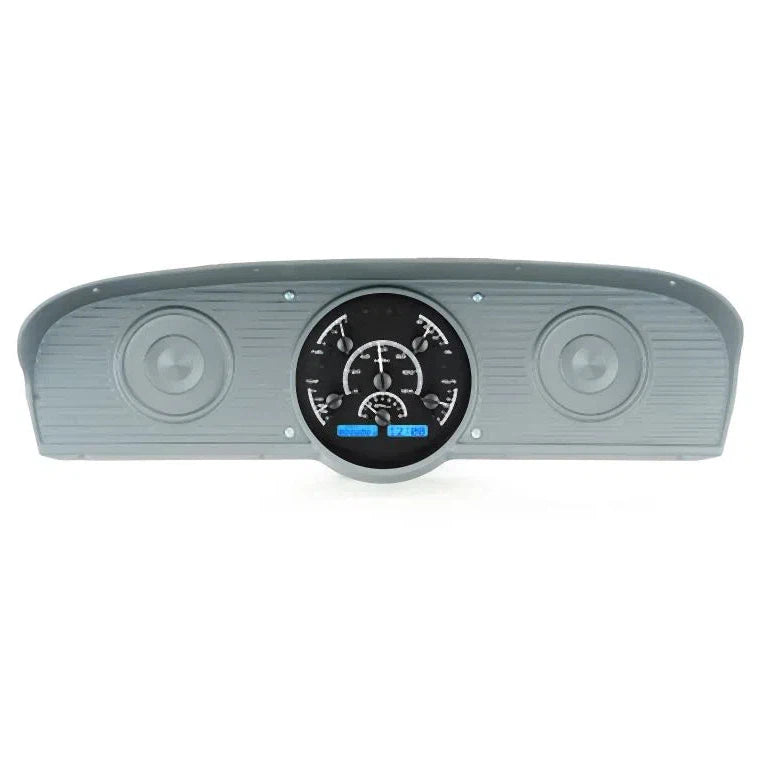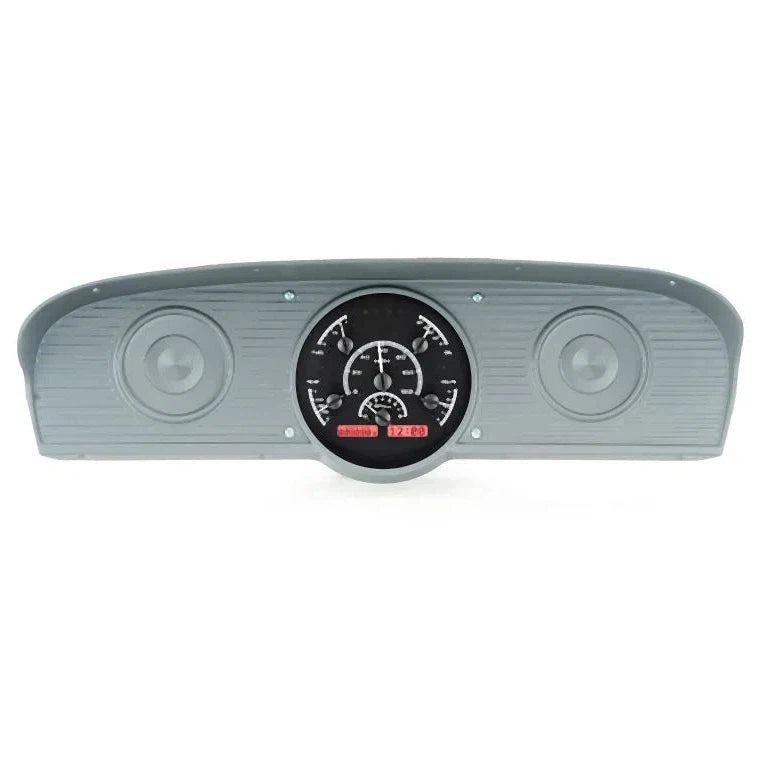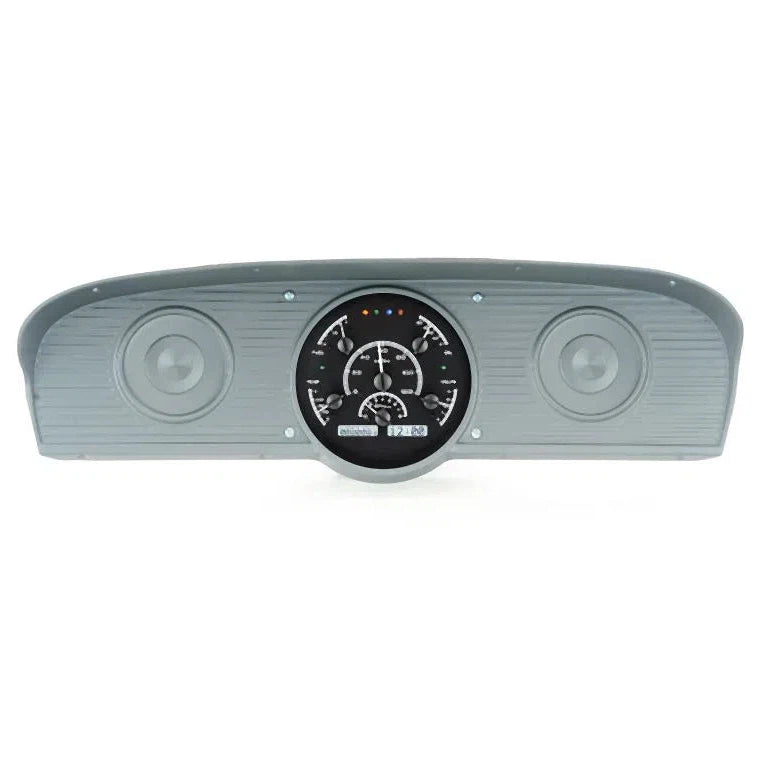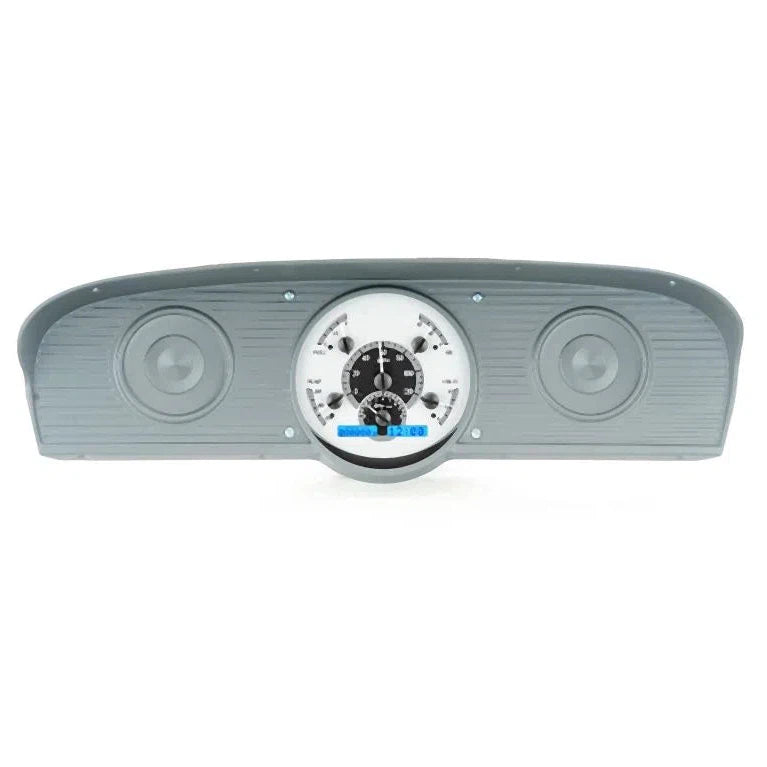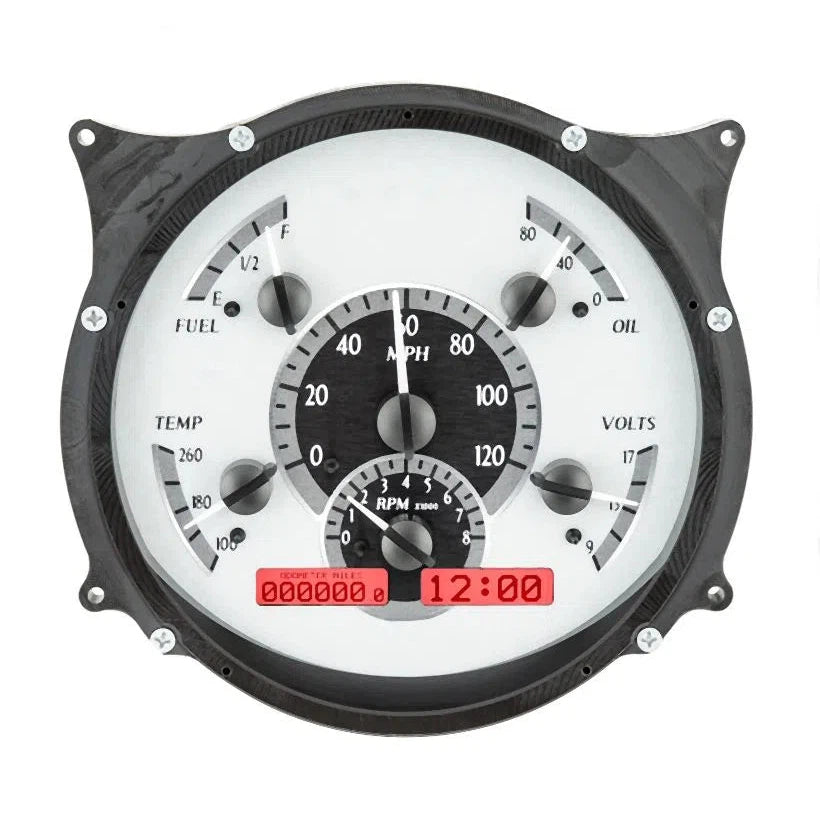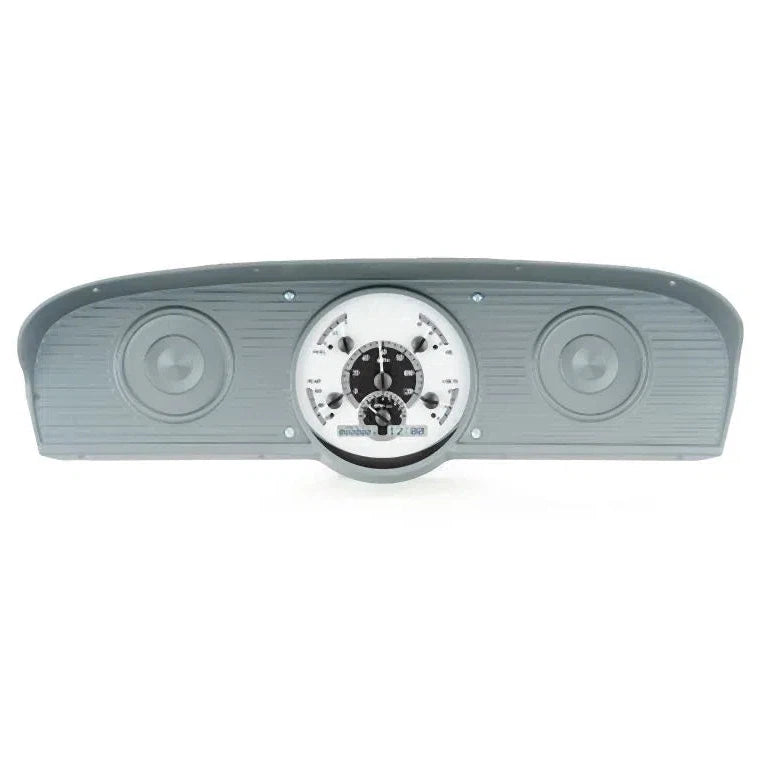 Dakota Digital 1961-1966 Ford Pickup VHX Gauge Kit VHX-61F-PU
Regular price
$89500
$895.00
Sale price
$85025
$850.25
Save $44.75
This gauge is in stock and ready to ship asap! If the variation is grayed out please contact us to pre-order.
Free ground shipping on orders 50$+
Dakota Digital 1961-1966 Ford Pickup VHX Gauge Kit VHX-61F-PU
Ford pickups got a major facelift in 1961, and that smooth styling lasted all the way 'til 1966. The big, round speedometer lacks many vital signs desired by enthusiasts, so we whipped up an all-in-one system that packs six analog readings plus two LCD message centers into the stock gauge bezel. Does not fit Bronco or ('65-66) Custom Cab models, the VHX-61F-PU can be had with Black or Silver Alloy face styling and will interface with nearly any engine/transmission combo!
Fully lit needles, backlit faces, and highly visible LCD message centers are a few of the things that you can see which set the VHX Series apart from yesterday's traditional approach to instrumentation. A few of the features which you don't normally see are the micro-controlled precision stepper motors, solid state sensors for unparalleled accuracy, and user-customizable display feedback, all supported by an unrivaled limited lifetime warranty which has become the standard for Dakota Digital instrumentation systems. Completely engineered and manufactured at our facility in Sioux Falls, South Dakota, the VHX Series has completely revolutionized the instrumentation industry!*Bezel/ Trim/ Facia not included, shown for visual/presentation purposes.System uses OEM or reproduction style bezel.
Analog Gauges
Speedometer: 0 -120 MPH (optional metric version 0- 195 kmh)
Tachometer: 0- 8,000 RPM
Oil Pressure: 0- 80 psi
Water Temperature: 100- 260ºF (optional metric version 40- 120ºC)
Fuel Level: E, 1/4, 1/2, 3/4, F
Volmeter: 9- 17 VDC
Lighting: Back lit technology is popular with performance instrumentation due to precise lighting allowing you see what is truly important when you really need it at a quick glance. Each number, tick mark, annunciator, needle, indicator and digital message center is lit by a series of LEDs behind the gauge face.
Digital Message Center
Standard Displays

Odometer (One time user settable, Million Mile)
Dual (A/B) Trip Meter (0- 9,999.9)
Clock (12 hour)
Estimated Range/ Miles to Empty

Performance Meters

0- 60 MPH Timer (0- 100 kmh)
1/4 and 1/8 mile time
1/4 and 1/8 mile end speed (trap speed)
High speed recall
High RPM recall

Gauges

Speedometer:0-255 MPH/kmh)
Tachometer: 0- 9,900 RPM
Oil Pressure: 0-100 psi displayed in 1 psi increments
Water Temperature: 100- 300ºF/ 40- 150ºC displayed in 1 ºF/ºC increments
Voltmeter: 9- 17 VDC
Fuel Level : 0-99% full

Lighting

Auto-contrasting LCD display for optimal view in the brightest of sunlight.
LED backlit at night to match/ complete the look at night.

Built-In Indicators

Turn Signals (Left/ Right)
High Beam
Check Engine
Parking Brake
Cruise Control (On/ On & Engaged when vehicle is equipped)
Gear Position (Optional GSS-3000 sensor required)
4 x 4 (When vehicle is equipped)
Wait to Start (When vehicle is equipped)

Note: Not all OEM indicator lamp functions will be replaced.
Included
Water Temperature Sensor : 1/8" NPT, ground isolated sensor with a 10 ft harness.
Oil Pressure Sensor : 1/8" NPT solid state sensor with a 10 ft harness.
Cable Driven Speed Sensor:Replaces OEM style speedometer cables with a 10 ft harness. Sensor requires approximately 5" clearance extending between the cable drive output and any obstruction.
Bushings: Each kit comes with 1/8" to 1/4", 3/8" and 1/2" NPT bushings along with bushings for 12mm and 16mm x 1.5 threads.
Control Box: Dimensions: 5.5" x 3.5"x 1"
Calibration
Push Button Control
Dakota Digital instruments are programmed and operated by the push of a button. Simply mount the included pushbuttons supplied with your gauges in a convenient and easily accessible location. These buttons are used to calibrate your speedometer, set the cylinder count and the fuel level gauge. Once properly configured these same buttons are used to access the wealth of information located in the Digital Message Centers.
Optional Add-ons
DIM-1 - Light Dimming Knob: Although Dakota Digital instrument systems are programmable for both day and night intensity levels, the DIM-1 will allow rotary, or on-the-fly brightness adjustment added convenience.
STA-1000 - OBD II Speedometer/ Tachometer Interface: The STA-1000 plugs directly into the OBDII diagnostic connector, providing a user-adjustable traditional Speedometer, Tachometer and Check-Engine output for your choice of aftermarket instruments.
SGI-100BT - Universal Speedometer and Tachometer Interface:The functionality of three devices in one 4" x 2" x 1" case! The SGI-100BT can adjust/split/recalibrate an electronic speed signal, calibrate a tach signal, and aid in the creation and adjustment of a gas tach signal for diesel swap applications!
BIM-01-2 - ODB II/ Can Interface Module: The BIM-01-2 OBD-II (J1850/CAN) Interface connects directly to the ECM diagnostic port to extract engine and transmission data and supply it to the VFD/ VHX/ HDX/ RTX instrument, making installation a breeze.
BIM-01-2-HLLY - Holley EFI Interface Module: The BIM-01-2-HLLY is designed to read the engine information from the Holley Terminator (including X and X Max), HP, Sniper (except Sniper 2), or Dominator EFI kits. The BIM-01-2-HLLY module is a direct plug in using the supplied 2 or 4 pin harness for simple connection to the Holley EFI system.
PAC-2800BT- Electronic Fan Controller 70 Amp with Bluetooth Control: The PAC-2800BT was designed for the ultimate in flexibility and to be a simple add-on in any application using an electric fan. Included is a 70amp relay, enough for even the most power hungry of cooling fans. Fully programmable, the PAC-2800BT will work with your existing water temp gauge, operating from the temperature sending unit already installed. A dedicated sending unit can be installed for applications without a water temp gauge.
GSS-3000 - Universal Gear Position Sensor: All Instrument packages contain a gear shift indicator display allowing the transmission gear position (Park, Reverse, etc.) to be shown within the message center. The GSS-3000 accommodates automatic transmissions with 2- 4 forward gears and enjoys a simple and straightforward installation.
GPS-50-2 - GPS Speed/ Compass Sender/ BIM: Highly advanced electronic and software design allow the GPS-50-2 to work unlike anything else, with accelerometers and predictive software to compensate for times when GPS inherently struggles: overpasses, mountains, tunnels, heavy tree cover, large buildings, passing large vehicles, etc. Unique electronic architecture provides for negligible current usage when off, yet lightning fast start-up and signal acquisition. Updating the speed information 10 times per second provides tremendous accuracy, while the integrated omni-directional antenna provides for a wide range of installation flexibility.
Many more options available. Contact us for more details!
Fitment:
1960-1961 Ford F-100
1960-1961 Ford F-250
1960-1961 Ford F-350
Note: Image is for reference only, actual product may vary slightly.