Dakota Digital 2-1/16" Round Multi-Function Quad Gauge Blue Display SLX-40-2
5 Star Service
Easy Returns
Secure Payments
Free ground shipping orders $50+
Description
Odyssey Solarix Series Multifunction Mini Quad Gauge

from Dakota Digital
SLX-40-2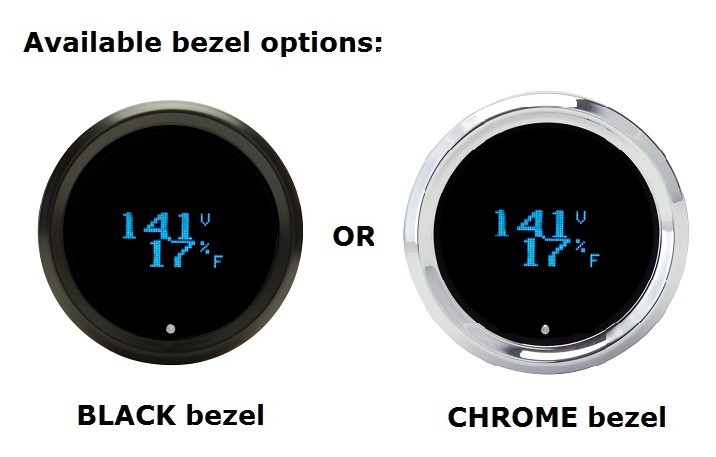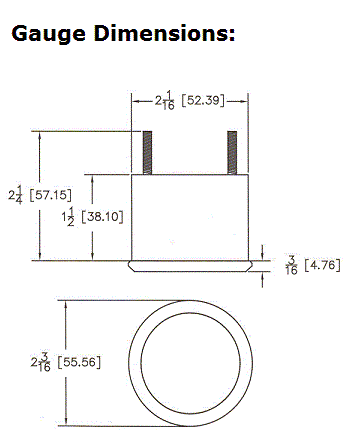 Please note: This item may have a lead time of one week before it goes out. You can still purchase it now and it will go out as soon as it is ready.
Description from Dakota Digital:
The SLX-40-2,2-1/16" round multifunction gauge contains several display options.With various display options and adjustable warning points the SLX-40-2 allows all readings to be crucially monitored.
Voltmeter
Oil Pressure
Water OR Oil Temperature
Your choice of either Fuel Level or Air Pressure.
Your choice of either Chrome or Black bezel.
Machined aluminum housing.
2-1/16" diameter housing.

* Limited Two Year Warranty!
NOTE --Includes: Oil Pressure and Temperature Senders. (Fuel Level and Air Pressure senders sold separately)

The following pics show several different display options (examples below are shown with a TEAL display, which is part number ODYR-40-2, this listing is for the SLX-40-2 with BLUE display):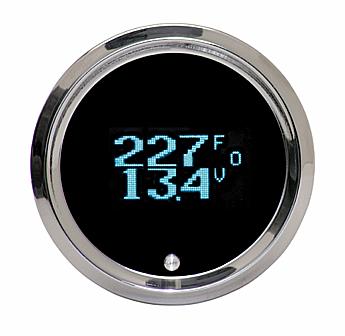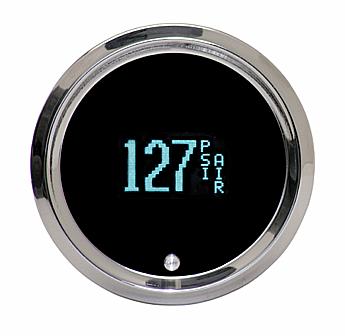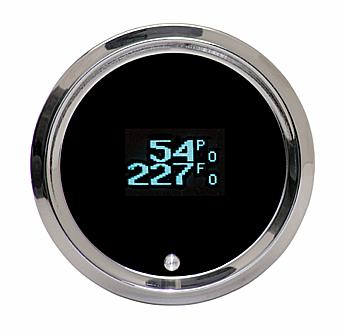 The SLX-40-2 will allow you to see either 1 reading at a time and scroll through the other displays one at a time by pressing the button on the face of the gauge or you can show 2 readings at a time and every time you press the button on the face it will scroll through the next readings.
Oil PressureTemperature press the button and you will see TemperatureVolts press the button again and you will see VoltsFuel Level press the button again and you will see Fuel LevelOil Pressure press the button again and you will see Oil PressureTemperature
The high temperature, low pressure, and low voltage warning points are user adjustable. The factory default settings are 250F, 10psi, and 11.0 volts respectively. The fuel gauge will be factory preset to the 240-33 ohm range.
SLX items come with a BLUE display color. If you want a TEAL display color, be sure to look for ODYR items in our store.
Don't forget: When making your payment, be sure to specify the following option:
Which bezel you want: black or chrome.
---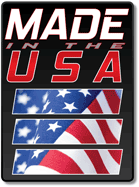 ---
This listing is for an Odyssey Solarix Series gauge, with BLUE display. You can choose whether you would like the black or chrome bezel. Also available in a separate listing is the Odyssey Series II gauge with TEAL display, with a black or chrome bezel.


---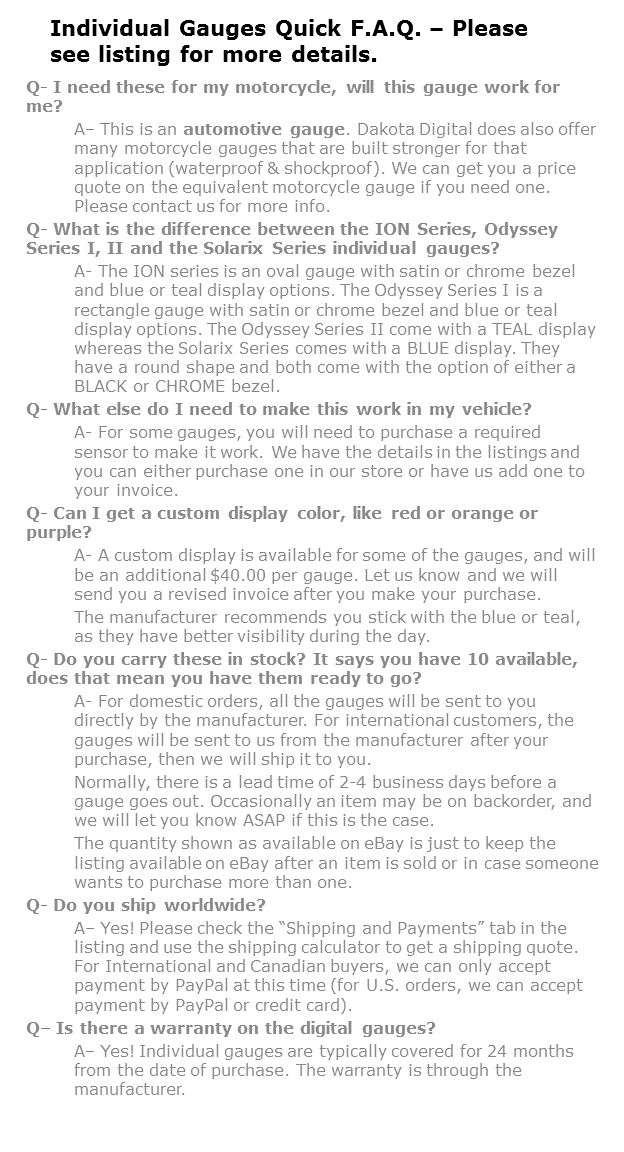 ---
---
---
Brand: Dakota Digital
Part Number: SLX-40-2
QUESTIONS & ANSWERS
Have a Question?
Average Response Under 5 (Business) Hours
Ask a Question