Dakota Digital 69 70 Ford Mustang Direct Fit Clock Gauge Blue or Teal CLK-69M
5 Star Service
Easy Returns
Secure Payments
Free ground shipping orders $50+
Description
1969 - 1970 Ford Mustang Direct Fit Clock Gauge

from Dakota Digital
CLK-69M



Please note: This item may take 1-2 weeks to build before it goes out. eBay's wording of "available" does NOT mean it is in stock, it is available for purchase. We apologize for any confusion! If you would like an updated time estimate, please contact us before you purchase.For domestic orders, it will get sent to you directly from the manufacturer. For international and Canada orders, it will get sent to our shop first, then we will send it out to you.

New direct fit clock for the 1969- 70 Mustang. Bezel is NOT included, this listing is for the CLOCK GAUGE only.
Uses stock dash panel/ bezel/ housing with clock opening. Not included, for visual purposes only.
Choice of either BLUE or TEAL display:


---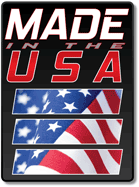 ---
---
---
Brand: Dakota Digital
Part Number: CLK-69M
QUESTIONS & ANSWERS
Have a Question?
Average Response Under 5 (Business) Hours
Ask a Question