Dakota Digital Round EGT Exhaust Gas Temperature Gauge Teal Display ODYR-12-1
5 Star Service
Easy Returns
Secure Payments
Free ground shipping orders $50+
Description
ODYSSEY SERIES II Exhaust Gas Temperature Gauge

from Dakota Digital
ODYR-12-1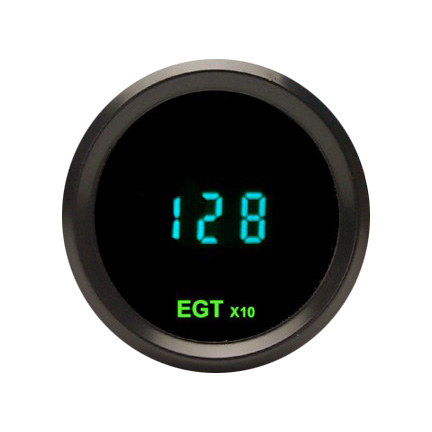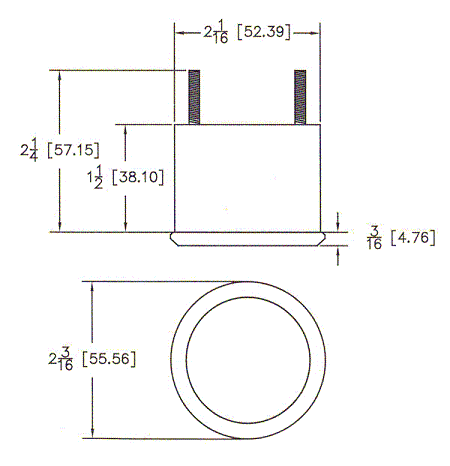 This listing is for one ODYR-12-1 Odyssey Series II Exhaust Gas Temp Gauge from Dakota Digital.
Description from Dakota Digital:
DakotaDigital Odyssey Series II instruments offer a high brightness,non-glare vacuum fluorescent display for excellent daytime visibilityand a lifetime of trouble free use. Odyssey Series II instruments arefully backed by a Limited 24-month Warranty against manufacturerdefects and provide the accuracy and performance you've come to expectfrom Dakota Digital!
Range: 150-1750°F or 65-955°C

Resolution: 10°F or 5°C
Choice of either Black or Chrome bezel.
Machined aluminum housing.
This gauge requires the use of one of the Sensors listed below, which we have available for purchase separately in our eBay store: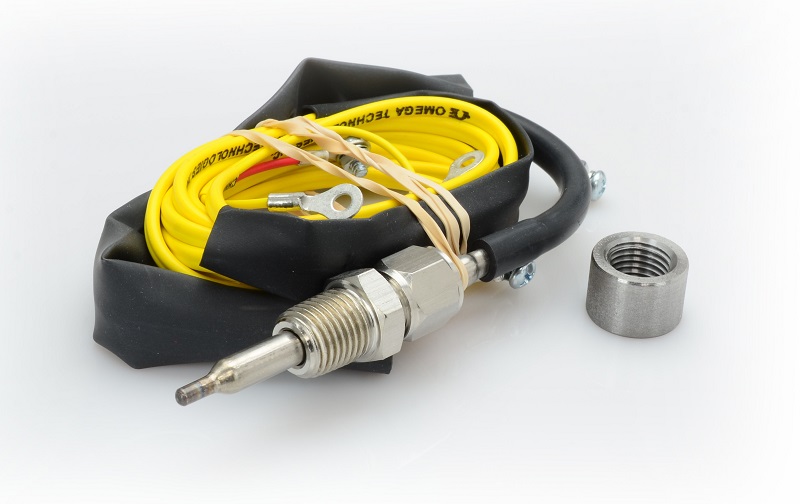 Exhaust Gas Temperature Senders
Range: 0- 1600°F ( 0- 870°C )
Resolution: 10°F ( 5°C )
1/4" NPT
Available in 4 lengths:
SEN-12-4 (6'), available for an additional $43.95
SEN-12-5 (10'), available for an additional $46.95
SEN-12-6 (14'), available for an additional $49.95
SEN-12-7 (18'), available for an additional $52.95
ODYR items come with TEAL display color. If you want a BLUE display color, be sure to look for SLX items.
ODYR-12-1 has a 2-1/16" diameter housing.
Don't forget: When making your payment, be sure to specify which bezel you want: black or chrome.
---
This listing is for an ODYSSEY Series II gauge, with TEAL display. You can choose whether you would like the black or chrome bezel. Also available in a separate listing is the Solarix series gauge with BLUE display, with a black or chrome bezel.

---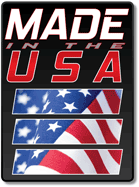 ---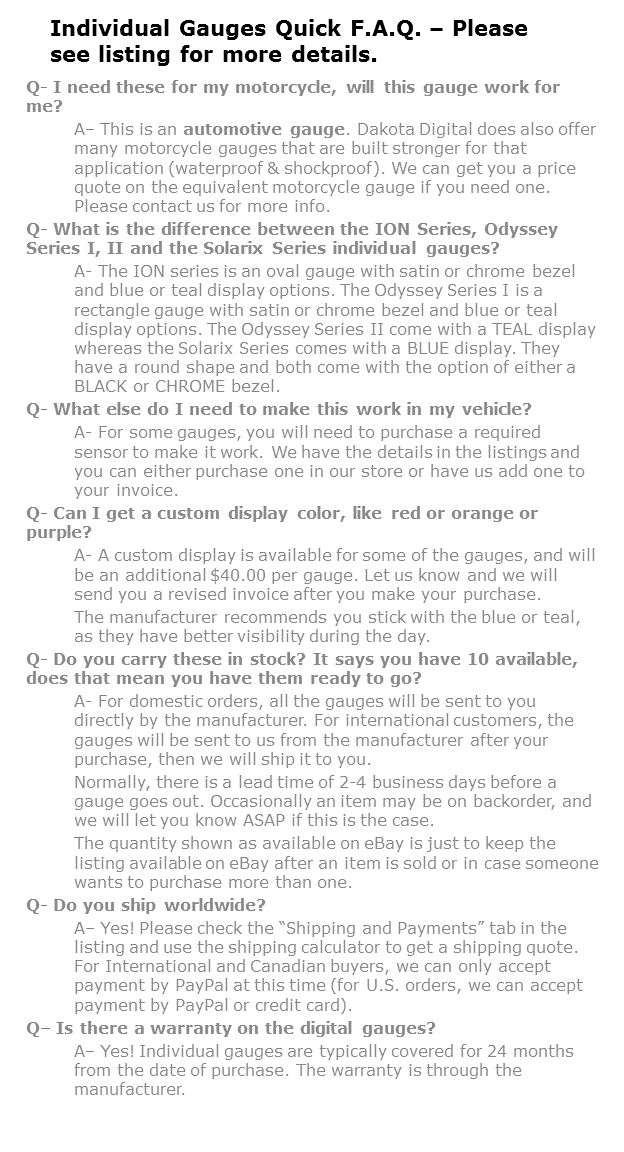 ---
---
---
Brand: Dakota Digital
Part Number: ODYR-12-1
QUESTIONS & ANSWERS
Have a Question?
Average Response Under 5 (Business) Hours
Ask a Question