KFI TigerTail Tow System With 2" Receiver Mount - 101100
5 Star Service
Easy Returns
Secure Payments
Free ground shipping orders $50+
Description
Part Number: 101100
KFI TigerTail Tow System With 2" Receiver Mount - 101100
KFI Tiger Tail Tow System and 2" Receiver Adjustable Mount Kit
Features:
MADE IN USA.
12 Feet of 12,000 lb Avg. Breaking Strength Rope with wear resistant coating
Self Locking Hook Storage
3/16" Grade 50 Steel Construction
Fully sealed and lubricated mechanism tested to 14,000+ cycles
Shot Blasted and Powder coated Black for supreme durability
Convenient Operation and Easy to use
Quality Built and Dependable Performance
Rugged design for the toughest environments – no electrical parts to burn up
Constant Tension
Keeps your gear clean – no more dirty tow straps to carry
100% serviceable components
Fully integrates to your ATV or UTV – never left behind
Patented
Specifications:
Weight: 9 lbs
Length x Width x Height: 10" x 6" x 8"
Rope Length: 12 feet with wear resistant coating
Average Rope Break Strength: 12,000 lbs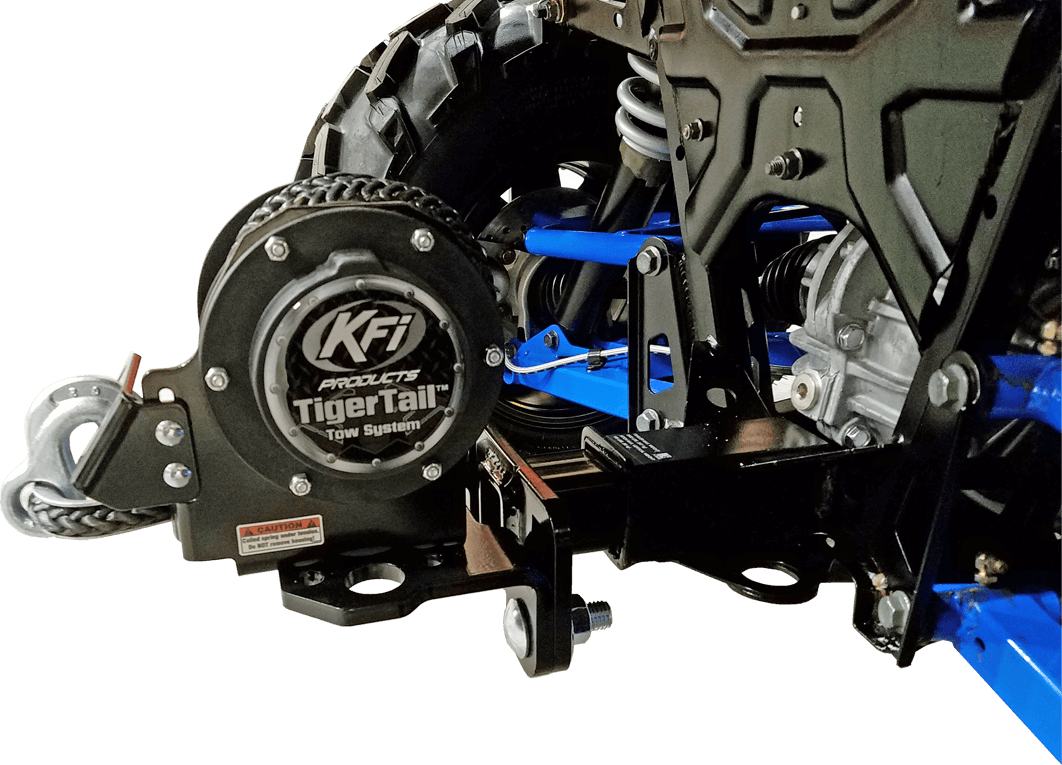 Brand: KFI
Part Number: 101100
QUESTIONS & ANSWERS
Have a Question?
Average Response Under 5 (Business) Hours
Ask a Question