KFI UTV Plow 2" Lift Kit - Black - 105700
5 Star Service
Easy Returns
Secure Payments
Free ground shipping orders $50+
Description
KFI UTV Plow 2" Lift Kit - Black - 105700
KFI 2" UTV Plow Lift Kit
The KFI 2" Plow lift kit is made for machine that have small lifts, oversize tires, or highlifter editions. This allows you to mount your push tube at the correct hight so the blade is level.
Specifications:
Works with KFI UTV Push Tubes (105635)
Will work universally on most Lifted UTV's
Shot Blasted before powder coating
Powder Coated TOUGH - Black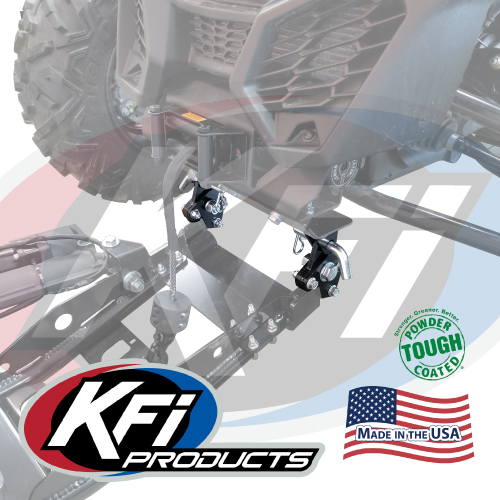 Brand: KFI
Part Number: 105700
QUESTIONS & ANSWERS
Have a Question?
Average Response Under 5 (Business) Hours
Ask a Question